Wednesday, March 10, 2021, from 12:30 - 1:30 pm on Zoom.
Situating Climate Justice and Sustainability: Connections, Convergence, and Confounding.
Abstract
This talk describes an environmental justice thread of climate justice that centralizes "fenceline/ frontline" perspectives (i.e. most and worst impacted). The talk applies a situated sustainability framework (Sze et al, 2018) to fenceline/frontline climate justice perspectives in order to answer the question of how sustainability students, researchers and practitioners can move towards a more just world through their praxis. In arguing for a process, rather than an object-oriented sustainability, I (with others), suggest that we need to move and advance a reflexive politics of knowledge co-production in environmental sciences coupled with a democracy in action. Both co-production and democracy in action are central in a context where uninterrogated references to the "scientific enterprise" and "solutionist" ideology go largely unchallenged. Simply put, situating climate justice/ sustainability through interdisciplinarity/ place/ praxis and social justice and power enables deep connections, and ultimately, stronger research, policies and practices that may indeed move us towards justice in a rapidly warming world.
Bio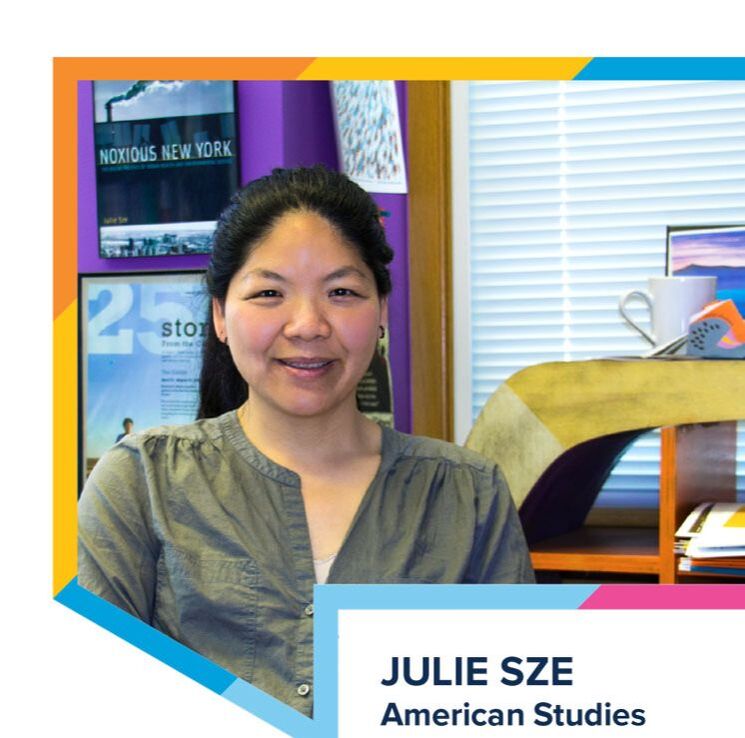 Julie Sze is Professor of American Studies and the Founding Director of the Environmental Justice Project at UC Davis. She has authored 3 books (Noxious New York: The Racial Politics of Urban Health and Environmental Justice, Fantasy Islands: Chinese Dreams and Ecological Fears in an Age of Climate Crisis, and most recently in 2020, Environmental Justice in a Moment of Danger). She edited Sustainability: Approaches to Environmental Justice and Social Power (2018) and has written over 60 articles and book chapters and actively works in interdisciplinary collaborations and with community-based organizers in California and New York.