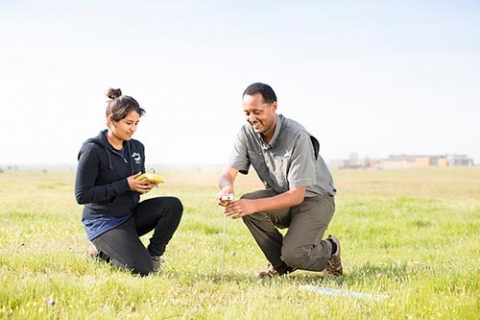 Environmental Systems faculty members are affiliated with the schools of Engineering, Natural Sciences, and Social Sciences, Humanities and Arts. A diverse group, our faculty members, graduate students and research scholars share interests in trans-disciplinary research of natural and human-impacted environmental systems involving:
water resources and climate
ecology, ecosystems and biodiversity
sustainable energy
conservation and resource management
biogeochemistry and environmental chemistry
environmental and ecological engineering
Degree programs integrate scientific principles underlying the function and sustainability of natural and engineered environmental systems, as well as the policies affecting them.
View the Environmental Systems digital brochure
---
Application Deadlines
Applicants to Ph.D. and thesis-based M.S. programs should list one or more faculty members they would be interested in having as mentors. Applicants are strongly encouraged to contact these faculty members before submitting their application to ensure that these faculty are recruiting students in a given cycle, and to get their advice on application, fellowships, etc.

For fall semester enrollment the final deadline is Jan. 15. However, to be considered for internal fellowships, please apply before Dec. 15.

To submit application materials, visit the Graduate Division application page.
Environmental Systems Program Learning Outcomes (PLOs)
The overarching goal of the Environmental Systems program is that its graduates be knowledgeable and professionally competent in one or more areas of environmental systems. The following program learning outcomes are being used to attain this goal: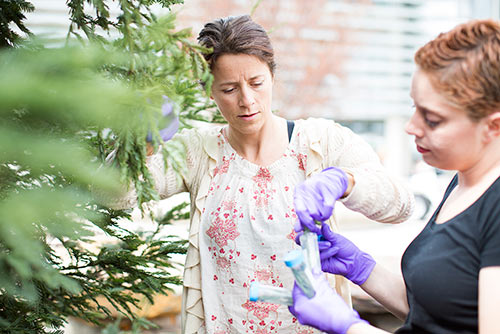 Core Knowledge - Graduates will be knowledgeable, skillful and self-directed in the observation and analysis of environmental systems in terms of their capacity to independently identify important research questions, develop experimental plans, analyze data, and formulate conclusions in the context of a doctoral dissertation
Communication Skills - Graduates will be conversant in at least two areas of environmental systems, and be adept at oral, written and visual communication of research results to peers and non-technical decision makers
Ethics, Community, and Life-long Learning - Graduates will understand the importance of research and professional ethics, engagement in the needs of their community and life-long learning 
Career Placement and Advancement - Graduates will find suitable career placement and achieve advancement in government agencies, non-government organizations, private industry, and/or academic teaching and research institutions
Financial Support
Students in the Environmental Systems Ph.D. program are typically supported through a combination of university fellowships, graduate student researcher (GSR) awards from individual faculty grants and teaching assistantships (TA). Most of these awards include tuition and student fees in addition to monthly stipend support. Students in the master's program may apply for financial support, but Ph.D. students receive priority. Applicants are encouraged to apply for
university-wide fellowship programs
for which they are eligible.
---
Contact Us
Emily Moran, Environmental Systems Graduate Group Chair, email: emoran5@ucmerced.edu
SoE Graduate Support Staff, email: soe-grstaff@ucmerced.edu
Graduate Division
Admissions: 209-228-4723 or gradadmissions@ucmerced.edu
Funding: 209-228-4405 or gradfunding@ucmerced.edu