Wednesday, May 5, 2021, from 12:30 - 1:30 pm on Zoom.
"The Water was Black": Theorizing and Confronting Environmental Injustices in Carceral Institutions
Abstract
This presentation considers the origins and evolution of the movement for environmental justice as a grassroots demand for a bold vision of democracy that emphasizes the links among human health, social justice, and ecological sustainability. Centering my focus on spaces of incarceration as sites of struggles for environmental justice, this talk explores how re-framing environmental injustice as a form of institutional violence can offer new pathways toward transformative analysis and action.
Bio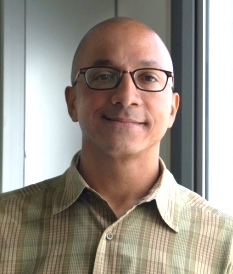 David N. Pellow is the Dehlsen Chair and Professor of Environmental Studies and Director of the Global Environmental Justice Project at the University of California, Santa Barbara where he teaches courses on social change movements, environmental justice, human-animal conflicts, sustainability, and social inequality. His teaching and research focus on ecological justice issues in the U.S. and globally. His books include: What is Critical Environmental Justice?; Total Liberation: The Power and Promise of Animal Rights and the Radical Earth Movement; The Slums of Aspen: Immigrants vs. the Environment in America's Eden (with Lisa Sun-Hee Park); Resisting Global Toxics: Transnational Movements for Environmental Justice; The Silicon Valley of Dreams: Environmental Injustice, Immigrant Workers, and the High-Tech Global Economy (with Lisa Sun-Hee Park); and Garbage Wars: The Struggle for Environmental Justice in Chicago. He has served on the Boards of Directors for the Community Environmental Council, the Global Action Research Center, Greenpeace USA, International Rivers, and the Fund for Santa Barbara.