Wednesday April 3, from 12:30 - 1:30 pm in the Student Services Building Room 120 (SSB120).
Luncheon with the speaker at 11 am at SE2 102. 
Snacks and beverages will be provided during the seminar. Please, bring your own mug to reduce waste.
Dr. Susan Zimmerman: Bad Droughts, Big Flood: How well do we know the Medieval period in California?
Abstract
The two extreme droughts that characterize the Medieval period in California and the Great Basin are well known, but less well known is the unusually wet period between them. Examination of lake, tree-ring, and other records of the Medieval period suggests spatial patterns and correlations to  global records that may lead to a driving mechanism for the droughts and the flood, but emphasize the importance of precision and accuracy in the chronologies of the various records used to understand the past.
Bio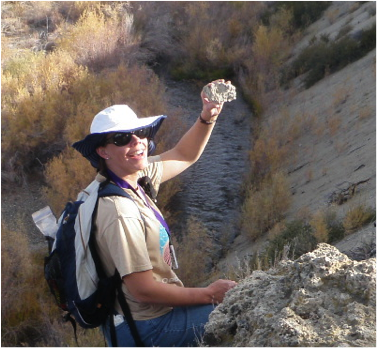 Susan Zimmerman holds a B.S. in geology from Dickinson College (Carlisle, PA) and a Ph.D. in Paleoclimatology from Columbia University, and is a research scientist at the Center for Accelerator Mass Spectrometry (CAMS) at Lawrence Livermore National Laboratory. Her current research focuses on understanding the patterns and mechanisms of the natural climate system, with a focus on the past, present, and future of water resources in California. This work grows from her dissertation research describing and working to understand the paleoclimatic changes experienced by the Mono Lake basin during the last glacial period, and post-doctoral work to expand and improve the application of radiocarbon dating to the Holocene lake records of California and the Great Basin.