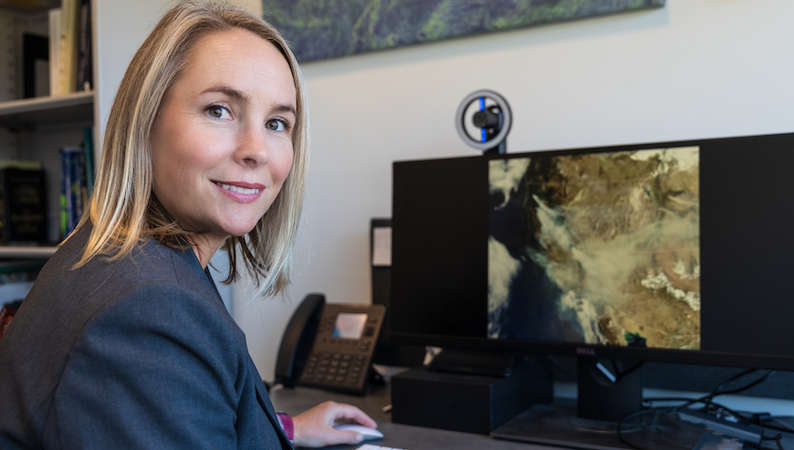 A UC Merced researcher has a prominent role at a worldwide conference on water taking place at the United Nations this week.
Erin Hestir, a professor in environmental engineering and associate director of the Center for Information Technology Research in the Interest of Society (CITRIS), is attending the UN Water Conference March 22-24.
"The goal of the conference is to advance the UN's Water Action Agenda to unite the world for water and ensure access to water and sanitation for all," Hestir said.
Water is a critical issue that affects everyone. More than 800,000 people die each year from diseases directly attributed to unsafe water, inadequate sanitation, and poor hygiene practices, according to the conference website.
The primary aim of the conference - formally known as the 2023 Conference for the Midterm Comprehensive Review of Implementation of the UN Decade for Action on Water and Sanitation (2018-2028) -is to raise awareness of the global water crisis and decide on concerted action to achieve the internationally agreed water-related goals and targets, including those contained in the 2030 Agenda for Sustainable Development.
Hestir said she will be representing the Intergovernmental Group on Earth Observations (GEO) Freshwater Biodiversity Observation Network (FWBON) as part of the Future Earth Delegation.
"Our aim is to accelerate the Water Action Decade with a focus on ensuring biodiversity is included in sustainability targets and implementation," she said.
The last UN conference on water was held in 1977 in Mar del Plata, Argentina.