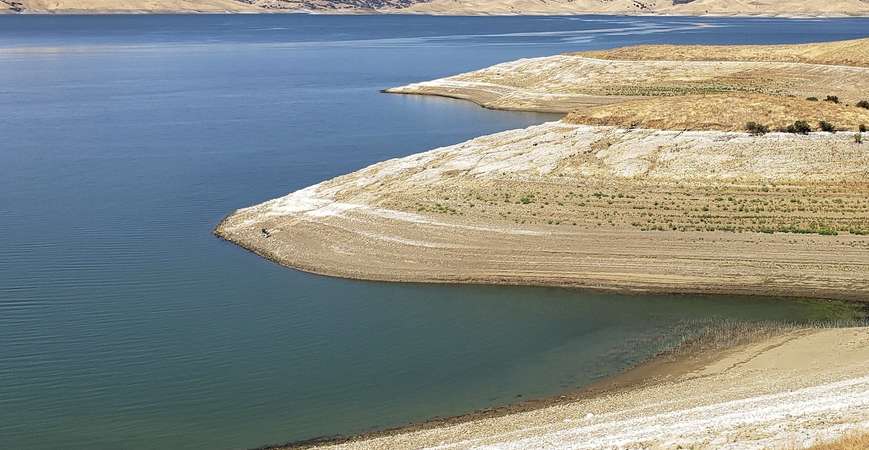 Longtime UC Merced supporter and institutional partner the David and Lucile Packard Foundation has made a significant gift to the campus that will catalyze research efforts and scientific investigations focused on climate change and developing sustainable solutions that ensure the planet's health.
The Packard Foundation's $1 million grant will support the creation of UC Merced's Institute for Climate Research and Equity. The institute will house the new centers for Climate and Social Justice and Wildfire Resilience and Adaptation, with additional units expected to be established as the institute further develops.
Among the funding priorities to be supported by the grant are interdisciplinary research conducted by both faculty and students, financial assistance to graduate students, strategic investments in equipment and competition seed money to encourage innovation.
"The Packard Foundation is a valued and dedicated partner to UC Merced, and we could not be more grateful for their tremendous philanthropic support," Chancellor Juan Sánchez Muñoz said. "The Foundation is an unmatched advocate for just societies, equity and climate justice, and we are honored to work alongside them in advancing new knowledge and solutions in these important areas."
To ensure the sustainability and continued development of the Institute for Climate Research and Equity, Muñoz announced that UC Merced will match the Packard Foundation's generosity by earmarking an additional $1 million for the institute from Gov. Gavin Newsom's State Bill 179 allocation to UC Merced to address climate change, sustainable agriculture, clean technology and other environmental issues. The total initial campus investment of $2 million in the institute demonstrates UC Merced's strong commitment to climate research and its associated societal benefits.
"Climate change is the defining issue of our time and disproportionately affects socially and economically disadvantaged communities. The Packard Foundation's investment in UC Merced is an important confirmation of our campus's deep research expertise in climate resiliency and sustainability," added Vice Chancellor for Research, Innovation and Economic Development Gillian Wilson, who will serve as the institute's project lead. "I am deeply thankful to the foundation for this vote of confidence, which provides resources that will empower our researchers to develop action-oriented solutions."