The University of California aims to lead the way to a sustainable future in the face of global warming, and UC Merced professors have contributed to a report that offers practical steps to help get there.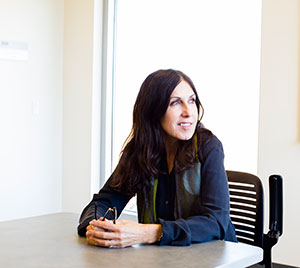 "Bending the Curve: 10 Scalable Solutions for Carbon Neutrality and Climate Stability," an intercampus report due out in the spring, presents paths for limiting climate warming to no more than 3 degrees Fahrenheit and preventing the consequences any further warming would cause.
An executive summary, released today during the inaugural UC Carbon and Climate Neutrality Summit at UC San Diego, broadly unveils the ideas that will be detailed in the full report.
More than 50 UC researchers and scholars — including Merced professors Teenie Matlock, Roger Bales and LeRoy Westerling — joined forces to identify the 10 solutions, make recommendations and contribute to chapters.
Hundreds of researchers, policy makers and others have gathered to develop solutions and address barriers, including technology challenges, social change, policy and regulatory options, economic and equity considerations and climate leadership. Attendees are hearing from Gov. Jerry Brown, UC President Janet Napolitano and UC Merced Chancellor Dorothy Leland, among many other speakers over two days.
"Bending the Curve" refers to changing the models that show a steep upward trajectory in climate warming and its consequences. The report was inspired by California's recent pledge to reduce carbon emissions by 40 percent below 1990 levels by 2030, and by the University of California's pledge to become carbon neutral by 2025, the UC said.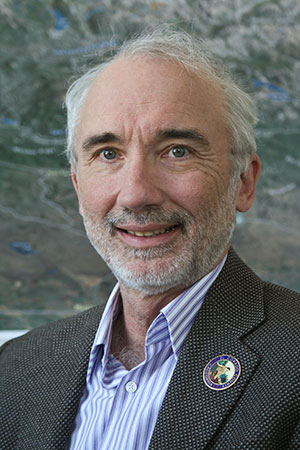 The state of California has its own ambitious climate targets: Reduce carbon dioxide (CO2) emissions to 40 percent below 1990 levels; shift California's electricity production to at least 50 percent renewable sources; and increase building energy efficiency by 50 percent — all by 2030.
"What is taking place in California today is exactly the sort of large-scale demonstration project the planet needs," experts wrote in the summary. "And this statewide demonstration project is composed of many of the kinds of solutions that can be scaled up around the world."
Leadership From Around the UC System
Napolitano put forth her ambitious Carbon Neutrality Initiative last year, citing the UC's consistent leadership in energy and environmental policy and its ability to work with local, state, federal and international leaders in the public, private and nongovernmental sectors to address pressing climate-change challenges.
From the peaks of the Sierra Nevada to the middle of the Pacific, dozens of UC Merced researchers are developing ways the state and world can slow global warming and adapt to the impacts that do occur. The university is also educating and training a new generation of leaders to design and implement climate solutions.
Bales, director of the Sierra Nevada Research Institute (SNRI), studies water resources and is well known for his work on mountain hydrology. He and UC Merced Provost Tom Peterson were appointed to Napolitano's Global Climate Leadership Council.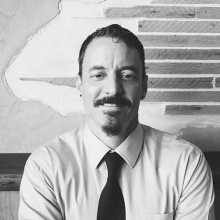 Bales made recommendations for report authors, contributed to the first chapter, and at the summit, will work with his fellow committee members to plan the council's next steps.
Matlock, a cognitive scientist and director of UC Merced's Center for Climate Communication, was co-lead author on a chapter on developing effective communication strategies with Professor Anthony Barnosky, a paleobiologist from UC Berkeley. Westerling also contributed to this chapter.
"Our chapter had diverse representation, including faculty from political science and communications at UC Santa Barbara, English and religious studies at UC Irvine and a journalist-in-residence from UCLA," Matlock said. "Our chapter is about the urgency of developing effective strategies for communicating about climate change."
She said she and he collaborators attempted to focus on the main hurdles in communicating the science and immediacy of climate change — no easy task given that many people are still uncertain about whether climate change is real.
"Everybody brought different expertise to this effort," Matlock said. "Developing some of the early ideas was challenging, but we were able to produce a well-integrated, compelling message in the end."
Steps to a Better Future
At the summit, lead authors are presenting the central information of their chapters and discussing the UC's overall effort.
The 10 solutions proposed in the report include expanded versions of:
reducing climate-warming greenhouse gas emissions by producing electricity from economically attractive renewable sources and phasing out coal, oil and natural gas;
creating a culture for climate solutions that will enable support for the investments and collaboration needed to transform our economy and society;
using the free market to enable businesses and individuals to reduce greenhouse gas emissions in economically attractive and verifiable ways;
supplementing market incentives with incentives and regulations to shift energy use in transportation and buildings from coal, oil and gas to renewable sources;
developing and promoting innovations to accelerate electrification of energy and transportation, and to use energy more efficiently;
regenerating damaged ecosystems; and
developing effective communication strategies to mobilize social action.
"Moving from a fossil-fuel based economy to one based on clean energy is the greatest challenge our generation now faces," Bales said. "Providing a sustainable future for our children is of paramount importance. The University of California and the state are very well positioned to lead this transition."