Several UC Merced faculty members will play important roles in a new UC systemwide effort to study the ecological effects of climate change across varied ecosystems.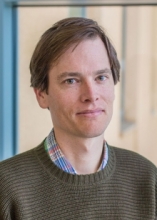 Funded by a $1.9 million President's Research Catalyst Awards grant from UC President Janet Napolitano and led by UC Santa Cruz ecologist and evolutionary biologist Barry Sinervo, the Institute for the Study of Ecological and Evolutionary Climate Impacts (ISEECI) will serve as a hub for the knowledge being gathered and analyzed.
UC Merced researchers including Professors Elliott Campbell, Martha Conklin and LeRoy Westerling, with the School of Engineering, and Jessica Blois, with the School of Natural Sciences, will all affiliate with the nine-campus multidisciplinary institute. Campbell will serve as a collaborating investigator and on the institute's board of directors, as well as contributing through his research.
"It is clear that climate change will drastically disturb our ecosystems, but we also have to keep in mind the downstream impacts on California's food, water and energy systems," Campbell said.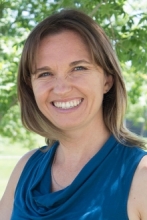 Because ISEEC amalgamates researchers from across many disciplines, the state and its residents can benefit from a comprehensive set of data. For example, Campbell is an environmental engineer, Westerling studies wildfire and climate change's effects on it, and Blois is a paleoecologist who studies ecological and evolutionary responses to past, recent and future environmental change.
The institute will use some of the 39 assets in the UC Natural Reserve System (NRS) for much of its study. Conklin oversees UC Merced's two reserves — the Merced Vernal Pools and Grassland Reserve adjacent to campus, and the Yosemite Field Station in Yosemite National Park.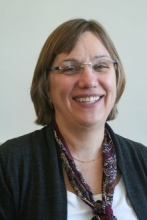 "Merced has the newest natural reserve in the system and the only one in the San Joaquin valley — we are very excited about being part of the study and offer an important and unique research opportunity," Conklin said.
Although there are many in-depth studies documenting climate impacts, they have mostly been conducted independently, with results that are difficult to compare with other studies, Sinervo wrote in his proposal. What's been missing, he said, is a coordinated approach to various studies and surveys across broad geographic scales.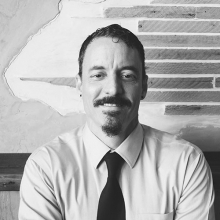 Using the NRS, ISEEC scientists can work to discover ecosystem responses to climate change, and researchers will develop models to predict future changes to ecosystems and potential effects on ecosystem services that might threaten Californians' capacity to adapt to climate change.
The ISEEC proposal is one of five to be funded this year, and received the largest of the five Catalyst awards. ISEEC researchers will assemble historical records, establish a new system for data collection, and conduct experiments and long-term monitoring studies across the state.
The President's Research Catalyst Awards will channel $10 million over three years to fund research in areas of strategic importance, such as sustainability and climate, food and nutrition, equity and social justice, education innovation, and health care.